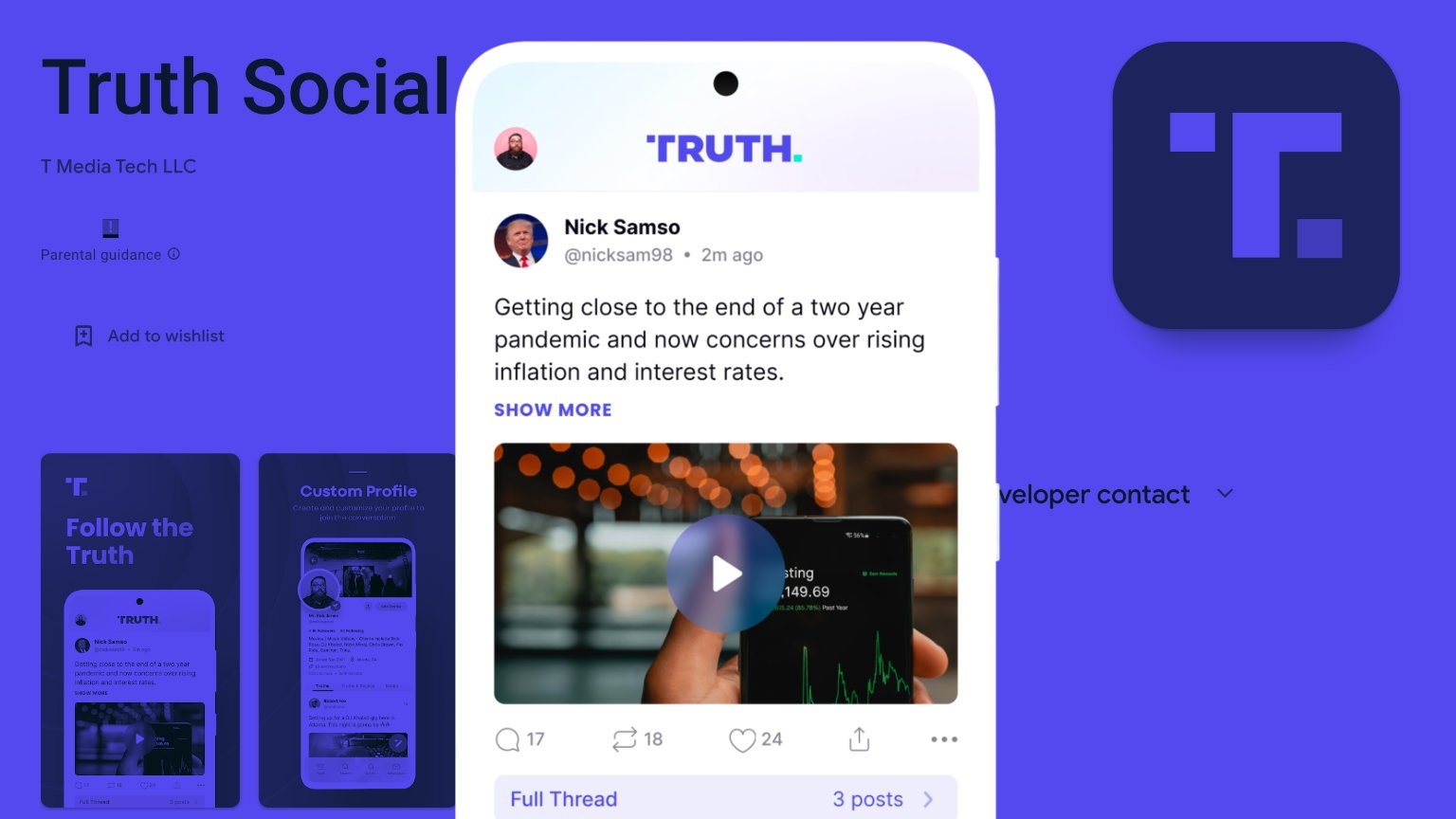 Tech giant Google is preventing former President Donald Trump's Truth Social app from going live in its Google Play Android app store and has cited "insufficient content moderation" as the reason for the holdup.
A Google spokesperson told Axios: "On Aug. 19, we notified Truth Social of several violations of standard policies in their current app submission and reiterated that having effective systems for moderating user-generated content is a condition of our terms of service for any app to go live on Google Play."
A source that spoke to Axios added that Google's concerns are related to "physical threats and incitements to violence."
The Google spokesperson also said that Truth Social is "working on addressing these issues."
Approximately 49% of US smartphones run Android and there are an estimated 133 million Android users in the US. This means that the holdup is preventing the huge base of US Android users from being able to download the Truth Social app to their phones.
Related:

How Big Tech uses its stranglehold to stamp out alt-tech competitors
Despite Google Play holding up the app, Truth Social has experienced rapid growth this month and recently became the first publisher on Rumble Ads – an ad platform that's challenging Big Tech's dominance.
Trump was deplatformed by numerous Big Tech companies in 2021 and Truth Social is one of the few places where he has an active social media presence.
The post Google is blocking Trump's Truth Social app for "insufficient content moderation" appeared first on Reclaim The Net.
SOURCE: https://reclaimthenet.org/google-play-blocking-truth-social/