Facebook suspended the accounts of Robert A.J. Gagnon and Laurie Higgins for seven days for opposing President Biden's new transgender policies. According to Facebook, the criticism was an incitement and promotion of violence.
President Biden's new policy is controversial, leading the way for transgender women to compete in women's sports and access women's changing rooms.
Obviously, the policy has sparked a lot of debate on social media. But people are having to tread lightly around the topic as Facebook is censoring people who oppose the policy.
Gagnon's account was suspended after he posted about his friend Higgins getting suspended for opposing the policy.
"My friend Laurie Higgins has been suspended for 7 days, for making an accurate and witty satirical post, by left-wing FB overlords who seek to squash all dissent on the issue of transgenderism, no doubt emboldened by the Biden/Harris administration. There's nothing inaccurate about this post," Gagnon wrote.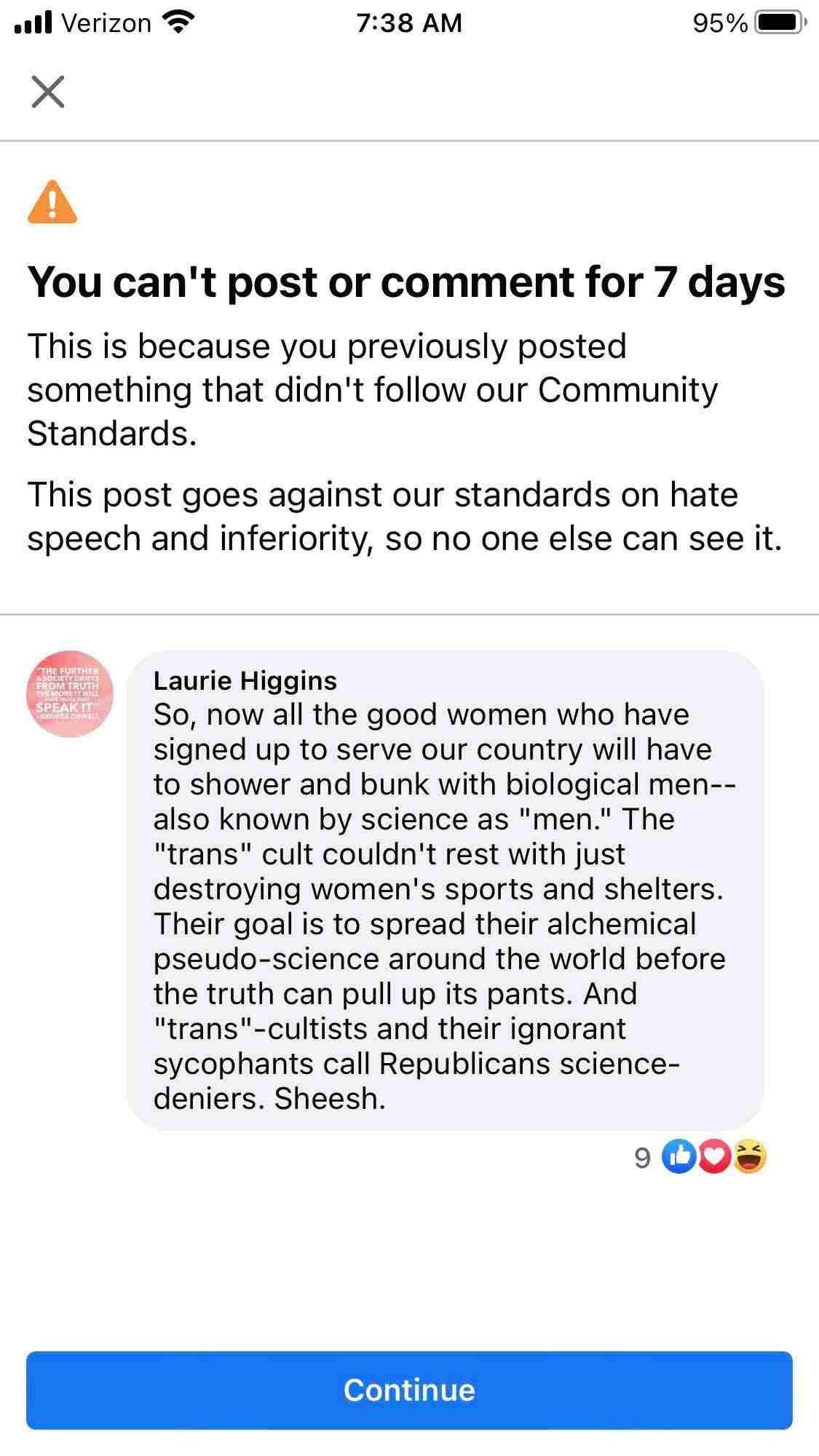 The 7-day suspension notice claimed that he violated Facebook's "Community Standards on violence and incitement. Higgin's was told that he was suspended because his post violated the platform's "standards on hate speech and inferiority."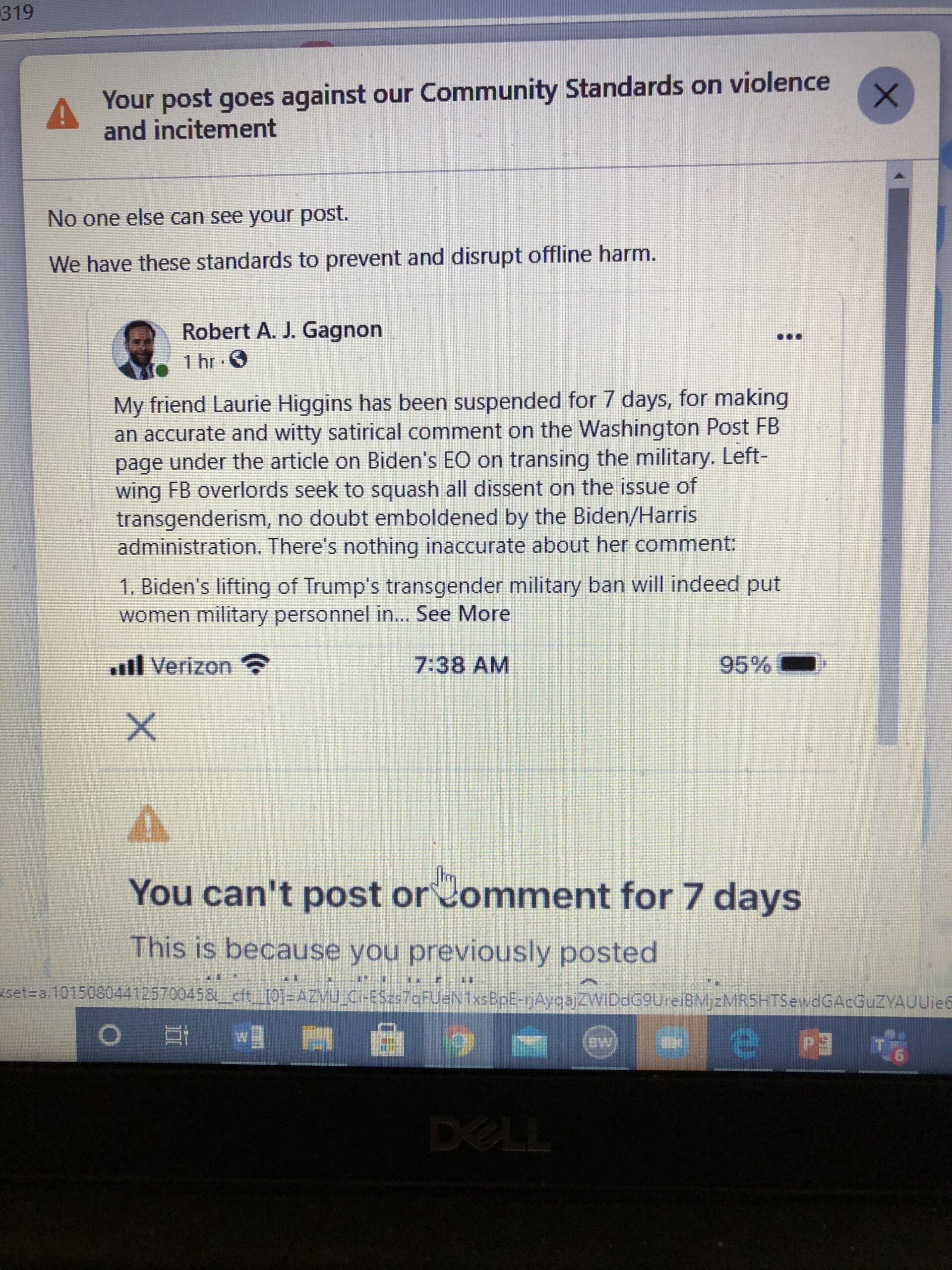 "There was absolutely no incitement to violence on our part. We abhor violence done to any person," Gagnon told PJ Media. "This is just a thinly veiled and pathetic excuse for censorship of any critical views toward trans-tyranny over our consciences, religion, and reason."
"Only one point of view is being allowed," he added. "Trump was not the great danger to the Republic. Left-wing canceling is."
The post Facebook suspends users for criticizing Biden's transgender policy, calls it "incitement" appeared first on Reclaim The Net.
SOURCE: https://reclaimthenet.org/facebook-suspends-users-for-criticizing-bidens-transgender-policy-calls-it-incitement/