Facebook, Twitter, and YouTube have censored President Trump's video statement urging those at the US Capitol to remain peaceful, return home, and support law enforcement.
Facebook and YouTube swiftly removed Trump's statement. Twitter initially disabled replies, retweets, and likes on the video but later took it down.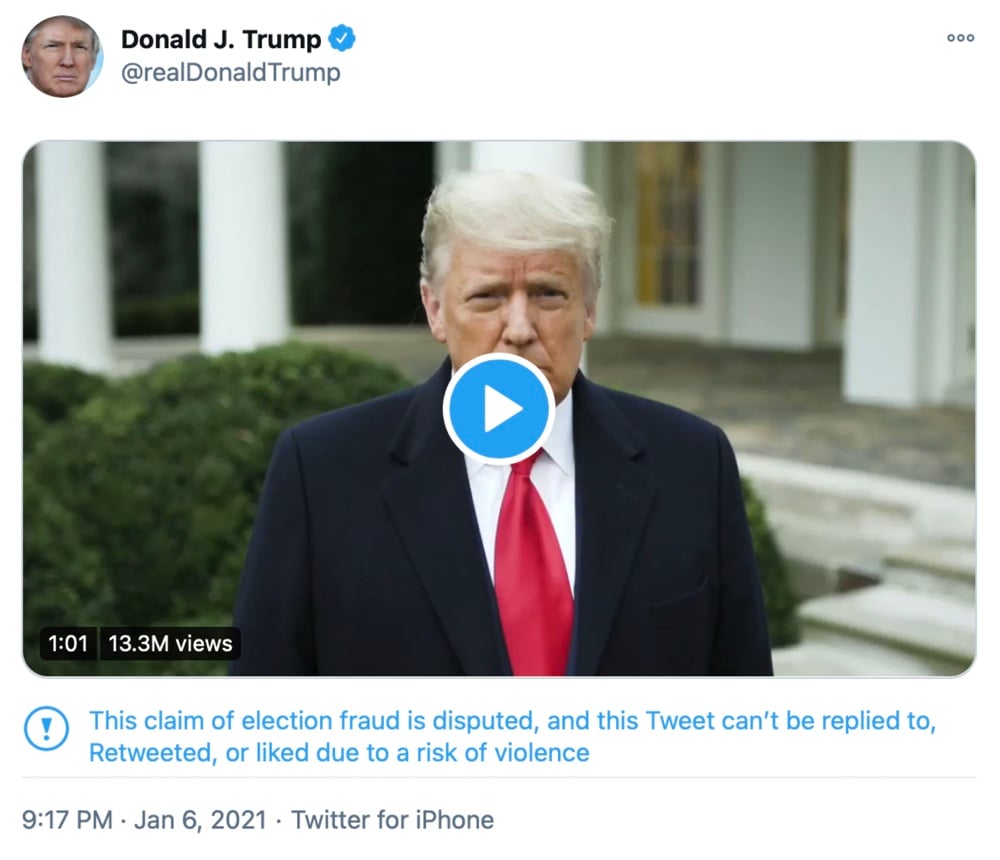 In the video statement, Trump begins by addressing the uncertainties surrounding the 2020 US presidential election results.
"I know your pain, I know your hurt. We had an election that was stolen from us," he says.
He then urges those at the Capitol to go home and remain peaceful:
"You have to go home now. We have to have peace. We have to have law and order. We have to respect our great people in law and order. We don't want anybody hurt."
However, Facebook removed the video with its Vice President (VP) of Integrity, Guy Rosen, tweeting that "on balance we believe it contributes to rather than diminishes the risk of ongoing violence."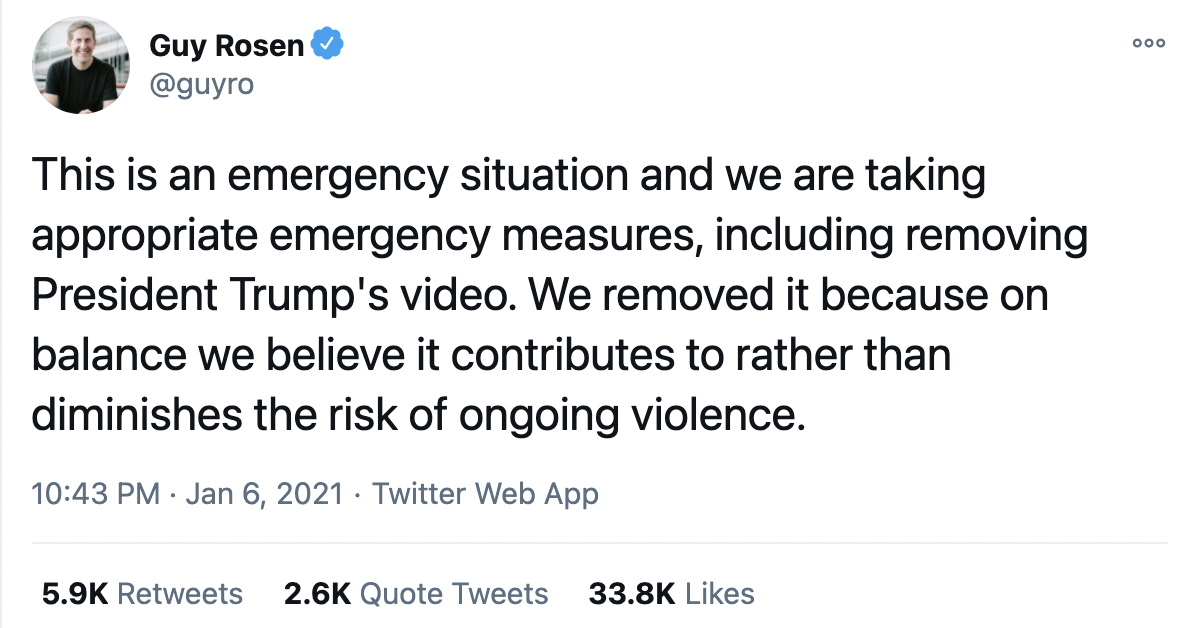 YouTube also removed the video. According to The Verge, it was removed because "the president repeats false information about the outcome of the 2020 election." However, YouTube will allow Trump's statement to appear in other videos that are uploaded to the site if there is "proper educational or news context."
Twitter initially left the video up but disabled replies, retweets, and likes meaning that the reach of the video on the platform was likely to be severely limited. In a label on the video, Twitter claimed it had turned off these engagement features "due to a risk of violence." The video was later removed completely with Twitter claiming that it "violated the Twitter Rules."
The post Facebook, Twitter, and YouTube censor Trump's call for those at the Capitol to go home in peace appeared first on Reclaim The Net.
SOURCE: https://reclaimthenet.org/facebook-twitter-youtube-remove-trump-capitol-video/