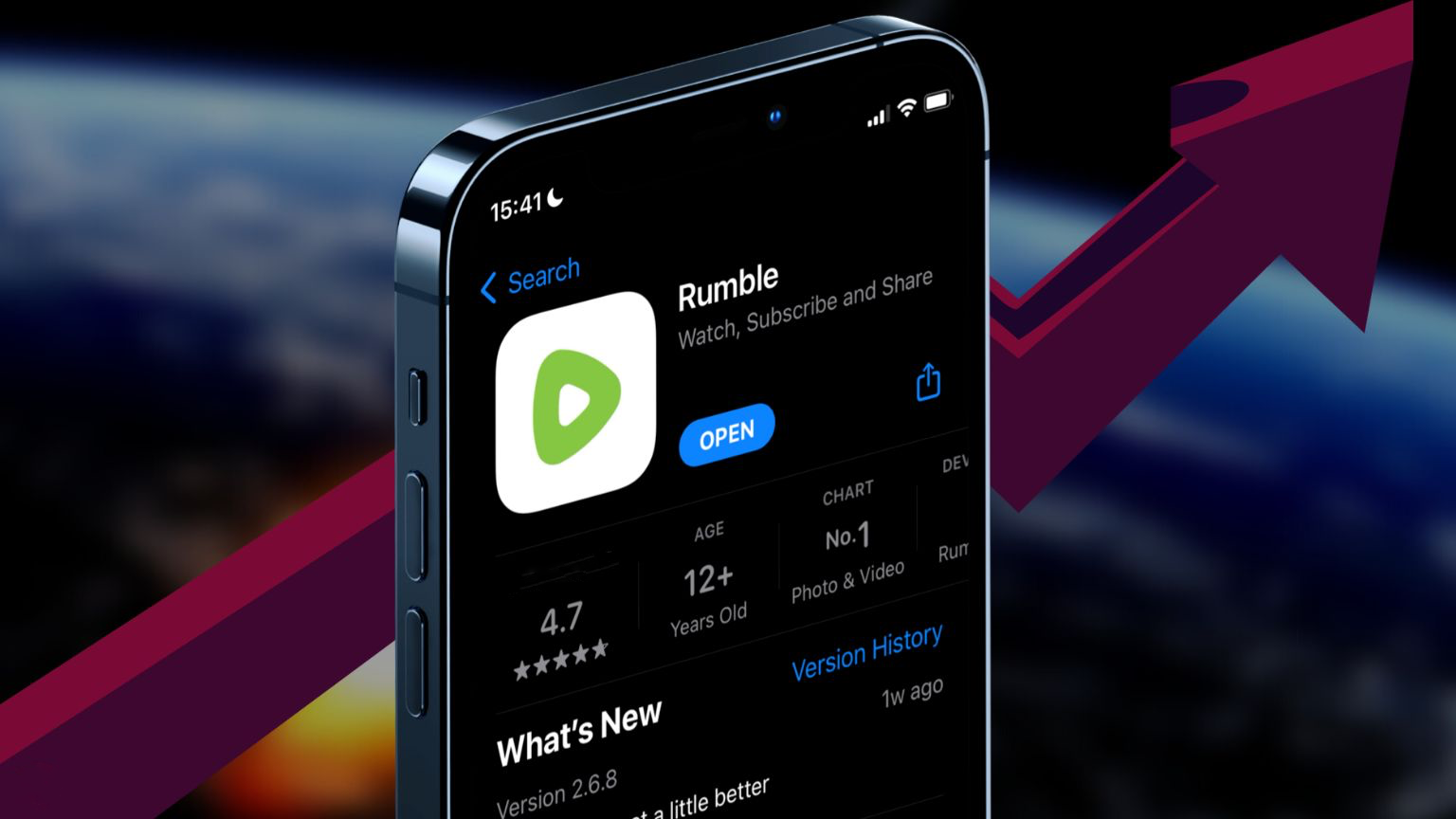 As Big Tech platforms continue to censor people, alternative platforms are gaining popularity. This weekend Rumble was #1 in the free apps category in the App Store, ahead of Big Tech giants Instagram and YouTube.
Rumble's CEO Chris Pavolski shared a screenshot of the app charts, writing "LFG!"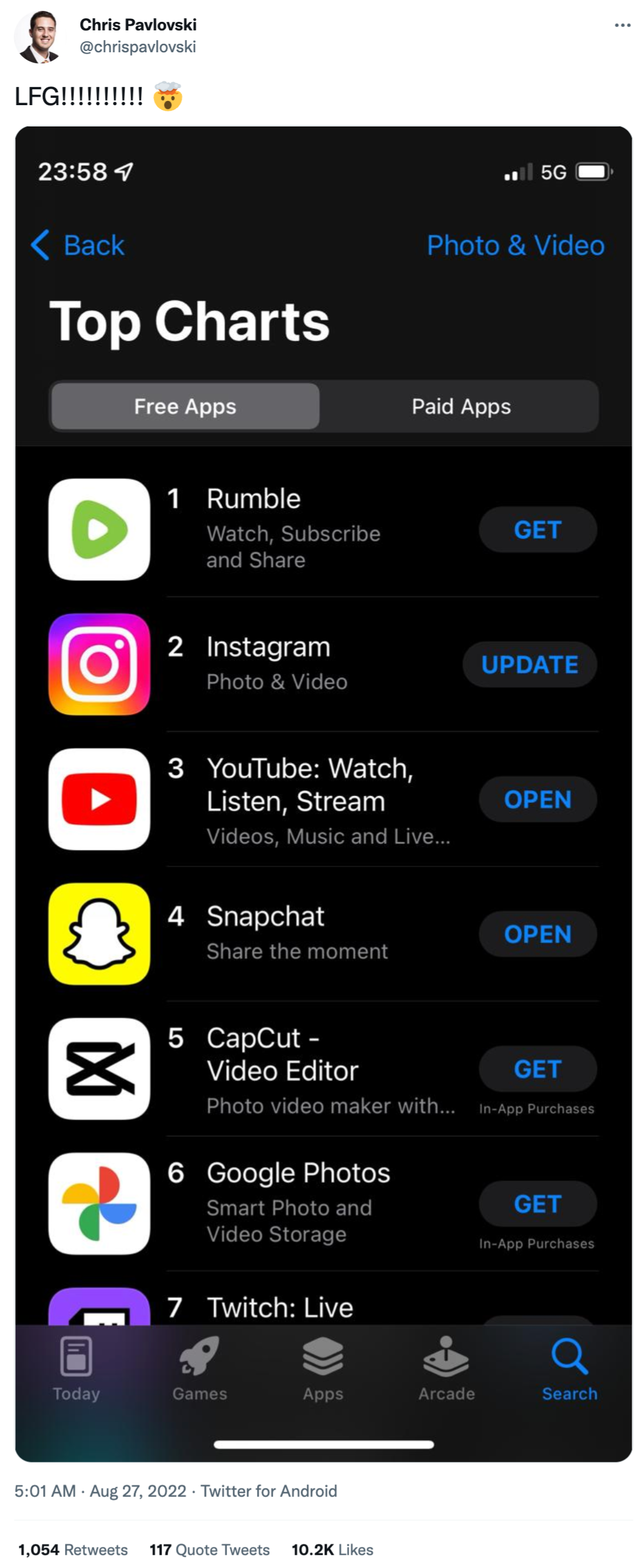 In an interview with Fox News' Tucker Carlson, Pavolski talked about allowing influencer Andrew Tate on Rumble after he was banned from all Big Tech social media platforms.
"What we're standing up for at Rumble is allowing people to say whatever they want, whether we agree or disagree with what they're saying," Pavolski said.
"I think that's a fundamental right that we have to give to everybody in America," he added. "This is a major moment right now in the tech world."
Tate is one of many creators to embrace Rumble after facing Big Tech censorship. Others who have moved to the platform include lofi hip hop creator Lofi Girl, conservative commentator and comedian Steven Crowder, and former Congressman Dr. Ron Paul.
As creators move to Rumble, it has reported record growth and continued to introduce new features. Rumble reported 76% year-on-year growth in monthly active users for Q2 2022. And it recently launched its ad platform, Rumble Ads, in beta and introduced free live streaming for creators.
The post Rumble shoots to the top of the App Store charts after Big Tech censorship escalates appeared first on Reclaim The Net.
SOURCE: https://reclaimthenet.org/rumble-top-app-store-charts-after-big-tech-censorship/