Political commentator and former Senate candidate Lauren Witzke has been banned from Twitter for writing "demonic" while responding to a transgender activist statement. Twitter suspended her account for violating its policies on "hateful conduct."
Witzke's account was suspended on Sunday evening, and she took to Telegram to announce it. The screenshot of the suspension notice says the account had been suspended specifically for "violating our rules against hateful conduct."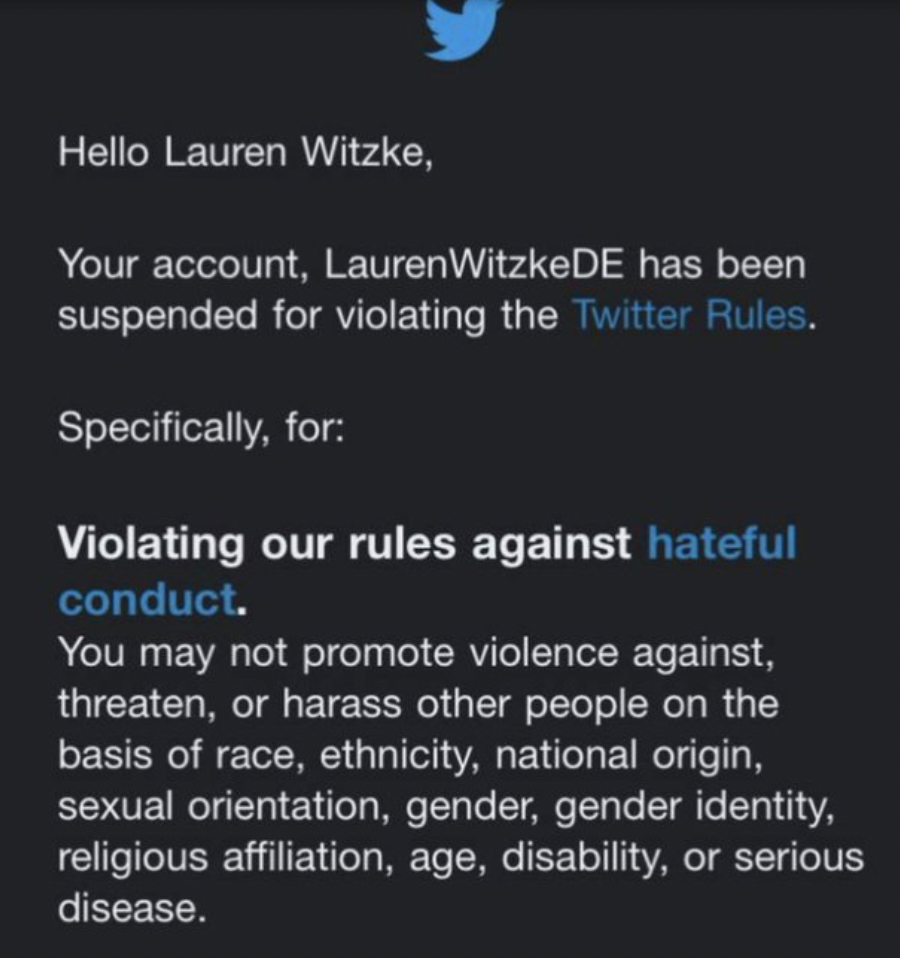 "Calling pedophiles demonic now violates twitter's terms of service as 'hateful content,'" Witzke wrote on her Telegram. "KEEP FIGHTING! It's your job to pick up the torch and fight for what's right!"
The tweet that led to her suspension contained only one word, "Demonic." It was a retweet of a post by a group called Women's Voices, which paraphrased Alok Vaid-Menon.
The paraphrased quote from Vaid-Menon, who self-describes as a "gender non-conforming writer and performance artist," added that, "your kids aren't as straight and narrow as you think."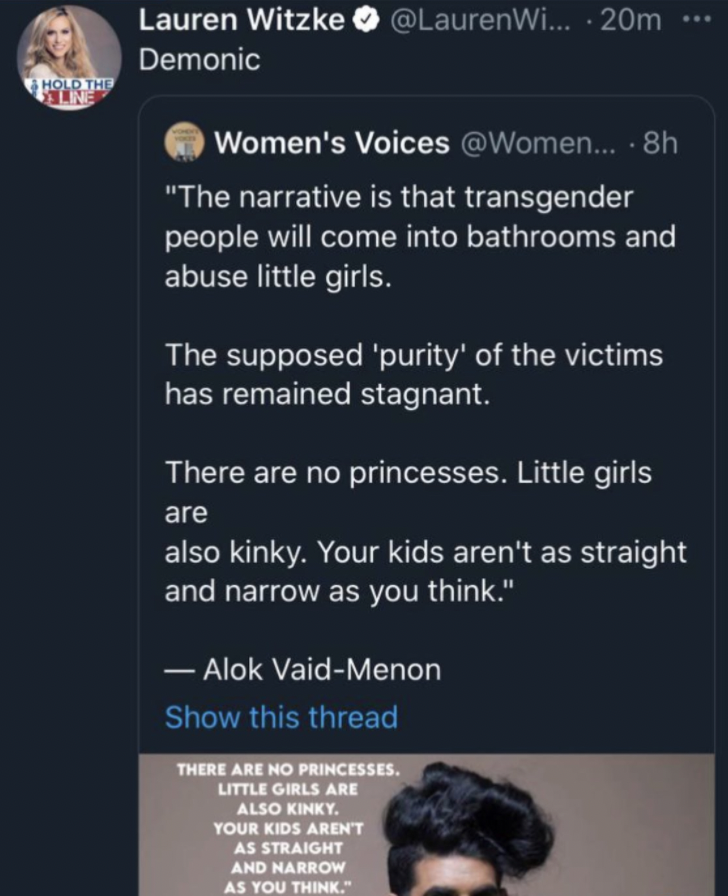 The statement was an attempt to dismiss the fear of parents that allowing transgender individuals into women's bathrooms creates an opportunity for sexual predators to abuse young girls and was paraphrased from a longer Facebook post.
"Just found out that twitter changed their terms of service to accommodate minor attracted individuals," Witzke wrote on Telegram. "Sexual predators get to stay, but Christians have to go."
Witzke is referring to a 2019 decision Twitter took to change its terms of service to allow discussion of "attraction towards minors."
The post Lauren Witzke banned from Twitter after calling trans activist quote about little girls being kinky "Demonic" appeared first on Reclaim The Net.
SOURCE: https://reclaimthenet.org/lauren-witzke-banned-from-twitter/